We are pleased to announce the teaching staff for the 2022 National Stage Combat Workshop!
Mike Kovac
Fight Director
For Nationals 2022:
Nationals Coordinator, Clinic Basic Unarmed, Basic Staff, Advanced Found Weapons
Mike Kovac is a Certified Fight Director and Instructor with Fight Directors Canada, and works in film/television/theatre in and around Vancouver. A graduate from Capilano University's Acting for the Stage and Screen Program (where he is also now an Instructor of Stage Combat), he has worked on Noises Off, The Shoplifters, Kim's Convenience, Beauty and the Beast, Misery, and Mustard (Arts Club), as well as Coriolanus, The Crucible and She Kills Monsters (UBC), among others. Mike has also appeared in various film and television projects, including Arrow, Supernatural, The 100, Tin Star, Valley of the Boom, Deadly Class, and Batwoman. He regularly works as a stunt performer and stunt actor. If you see him on the screen somewhere, he's probably about to die.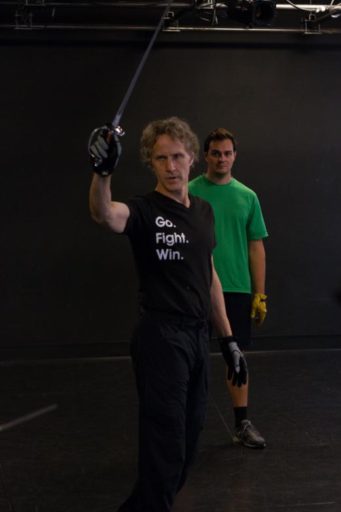 Ian Rose
Fight Master
For Nationals 2022:
Clinic Intermediate Sword and Companion, Basic Unarmed, Advanced Complex Weapons
Ian has arranged fights for commercials, film and stage, and been working in the New York and Philadelphia areas for over twenty-five years. Ian is a Fight Master with Fight Directors Canada and The Society of American Fight Directors. Ian has worked on Broadway (Les Liaisons Dangereuses, Liev Schrieber and Janet McTeer at the Booth), the Bridewell Theatre in London, MTM Studios in Rome, Riverside Shakespeare and Interborough Repertory Theatre in New York City, the Whole Theatre in New Jersey, the Pennsylvania Shakespeare Festival, the Philadelphia Shakespeare Festival, Philadelphia Theatre Company (Adrift in Macao, Chris Durang premiere) and the Wilma, most recently James Ijames' FatHam (New York Times top ten shows of 2021). Ian did fights and created the roles of La Böessiere and Picard in Curio Theatre Company's recent Symphony for St. Georges. Ian's fights were featured in the documentary Philadelphia: The Great Experiment –Disorder. Ian was a Technical Advisor on the film A Winter's Tale.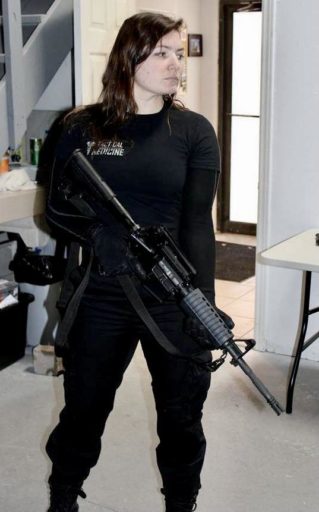 Tammy Everett
Fight Instructor
For Nationals 2022:
Clinic Two-Handed Sword, Basic Single Sword, Basic Unarmed, Advanced Martial Concepts
Tammy Everett is a certified Fight Instructor with FDC, and FDC's Fight Instructor representative on the board. She is a singer, actor, actor-combatant and martial artist who has performed in Canada, the USA, and Europe. Tammy works as a resident instructor at Rapier Wit, she instructed at the 2018 Montreal regionals, and this is her second Nationals. She has also instructed at several high schools, colleges, and universities as a guest instructor. Acting credits include Side by Side by Sondheim (Woman 2-Sonus Stage), Judgement Control (Actor/Stunt-Gary Foo Productions), Patience (Lady Ella-Toronto Operetta Theatre), Comedy of Errors (Luciana-Urban Bard), A Midsummer Night's Dream (Helena-Urban Bard), Anyone Can Whistle (Talk is Free Theatre), and Duel of Ages (True Edge Productions). Fight Director credits include Shadowed (Galant Productions), Cabaret (RCPA),
White Elephant (Jaded Pictures), Stellar Setback (Meat Puppets), Love and Anger (Durham Shoestring Performers), City of Angels (RCPA), Les Miserables (Marquee Productions), August: Osage County (Whitby Courthouse Theatre). More on Tammy can be found at tammyeverett.ca.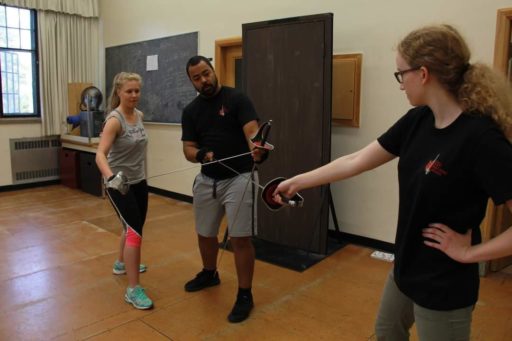 Rico Pfeiffer
Fight Instructor
For Nationals 2022:
Clinic Basic Staff, Basic Staff, Advanced Weapon and Shield
Rico was born and raised in Alberta and started his stage combat journey at a FDC National workshop in Edmonton. After a rocky start he continued his training across Canada attending other workshops. His love of stage combat continued to grow which has allowed him to teach, as well as direct fights in Alberta, BC, Ontario, and has even taken him across the pond to the United Kingdom.
Rachel Flesher
Fight Director